When it comes to gaming live streaming, Twitch is the master of the universe.
That's hardly surprising considering that Twitch were the innovators who started the whole gaming streaming phenomenon in the first place.
But Twitch is not your only streaming option. They may not even be your best option.
In this article, we shine the light on 9 Twitch alternatives to allow you to compare your streaming platform options. We'll also answer your most pressing Twitch related questions in our FAQ.
Twitch Alternative #1: UStream: IBM Cloud Video
UStream is also known as IBM Cloud Video.
This San Francisco based outfit has partnered up with Logitech, Samsung, and other tech companies as they go all out to be a viable competitor with Twitch.
As well as allowing viewers to live stream video, UStream also provides an opportunity for them to join private stream rooms and find supporting events.
Playstation 4 users can also directly access UStream from their console.
UStream is not as restrictive as Twitch in terms of the type of streaming content that it allows on its platform.
It supports both Windows and Android and appears to be more reliable in terms of streaming consistency.
Twitch Alternative #2: Smashcast.TV
Smashcast.TV is the company that resulted from the joining together of two popular streaming platforms; Hitbox and Azubu.
Smashcast.TV is a very impressive, large platform that is based on HTML and JavaScript. Smashcast has a more user-friendly platform than Twitch.
This free to use platform is available on Mac, Windows, Web, Android, and iOS.
One of the great strengths of Smashcact.tv is that the platform is completely customizable for all users, whether they be players, viewers or event organizers.
They are also ahead of the game when it comes to broadcasting high-quality eSports streams. There are plenty of opportunities for viewers to interact with players in a number of different forums.
Twitch Alternative #3: Mixer
Mixer used to be known as Bean.
This is Microsoft's live streaming platform.
Unlike other competitors like Smaashcst.TV, Mixer is focused on the live streaming of video gaming. Mixer offers some unique services to viewers and players.
They are among the best at allowing viewers to interact with players. One cool feature is the ability for viewers to interact with gameplay by voting on certain aspects by way of buttons that appear alongside the stream.
Mixer is already integrated into Windows 10 and XBox. It is very user-friendly.
When you first arrive you are able to go directly to the most popular streamers, live streams happen now and a search to go to a specific stream. You can also search for streams on the basis of language, a service that Twitch does not offer. Mixer generally provides a high-quality streaming experience.
Twitch Alternative #4: Mirrativ
Mirrativ has cut out a niche as a video streaming service that is exclusively for use by Smartphone users. The name Mirrativ is an amalgamation of 'mirror' and 'tv'.
The combination of screen sharing, mobile broadcasting and social interactions in a single user-friendly app makes this platform pretty attractive.
Mirrativ is compatible with both Android and iOS. The people who are watching the onscreen gaming action are able to interact with players via comments and questions. They also have the ability to rate players with a star ranking system.
Mirrativ is groundbreaking in the sense of allowing users to stream their gaming activity without being tied to their desktop or laptop.
An additional benefit is that it allows a person to share anything on their screen. On the downside, you will need a third-party client and tethered connection to stream from your Smartphone.
Twitch Alternative #5: Periscope
Periscope is a live video streaming app that was gobbled up by Twitter in 2015.
Like Mirrativ, Periscope allows users to live stream from their Smartphone.
It is also compatible with both Android and iOS. Not surprisingly, they are also able to push the feed to their connected Twitter feed.
People watching a live stream through Periscope are able to interact with the players in real-time. Streamers are able to broadcast in either landscape or portrait view mode.
Streamers also have the ability to save their streams for later playback. A feature that you don't get with Twitch is the ability of viewers to stream from their camera.
Periscope also gives the streamer the freedom to block people from participating.
Twitch Alternative #6: YouTube Gaming
YouTube Gaming is a YouTube of-shoot that focuses exclusively on the live and on-demand streaming of gaming.
The advantage of the YouTube platform is that it allows you to access a huge amount of gaming-related content. This includes game reviews, walkthroughs, and soundtracks.
Google has clearly modeled YouTube Gaming after Twitch, with similar sections for Recommended, Spotlight and Trending games.
A Live tab will take you directly to games that are in action at the time. There is also a comments section to allow viewers to interact with gamers. They also offer a user-friendly monetization program.
Twitch Alternative #7: Facebook Watch
Facebook Watch offers a streaming service that provides most of the same functionality as Twitch. It also provides a monetization program.
Because of the huge outreach that Facebook offers, users may be able to grow their channels faster on Facebook than on any other platform.
Twitch Alternative #8: InstaGib
InstaGib is a fill service streaming service for gamers that offers a pretty good level of functionality.
It is free of users up to a certain level of bandwidth.
After that, you can jin up to a VIP program.
Twitch Alternative #9: Caffeine
Caffeine offers video game streaming but it does so in the context of a social network site.
It provides an interface that looks like Twitter or Facebook.
You simply scroll down until you find a stream that appeals to you. You have the ability to watch streams, sending comments of players or streaming your own content.
Comments appear in the form of chat bubbles and you have the ability to upvote the best comments
Firefox and Edge browsers do not work well with Caffeine. However, Caffeine is relatively and will, no doubt, iron these bugs out as they develop.
Q & A
Is Twitch the best streaming platform?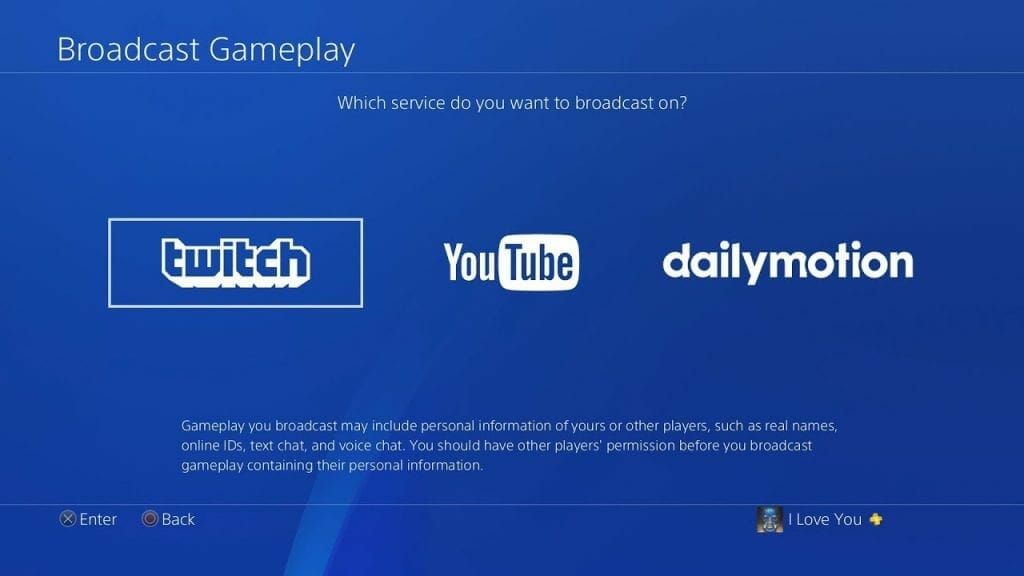 Many people believe that Twitch is the best streaming platform, especially for gaming. Others gave a different opinion. So the answer to the question is subjective.
However, there are some reasons why Twitch could be considered the best platform.
Twitch is very accessible and user-friendly. Many consoles are available with built-in streaming capability.
You can access the platform from anywhere in the world. In addition, many of the best and most popular gamers in the world are established on Twitch.
So, if you want to watch the best gamers in the world, then Twitch is where you will find them. Top players will often also offer tips and advice to their viewers over Twitch.
Twitch is also great at building communities. They have been around for so long that large, supportive communities have been created.
This makes people feel at home at Twitch. Another reason that Twitch is so popular is the chat facility that it offers. The chat forum allows viewers to interact with the game player.
Who uses Twitch?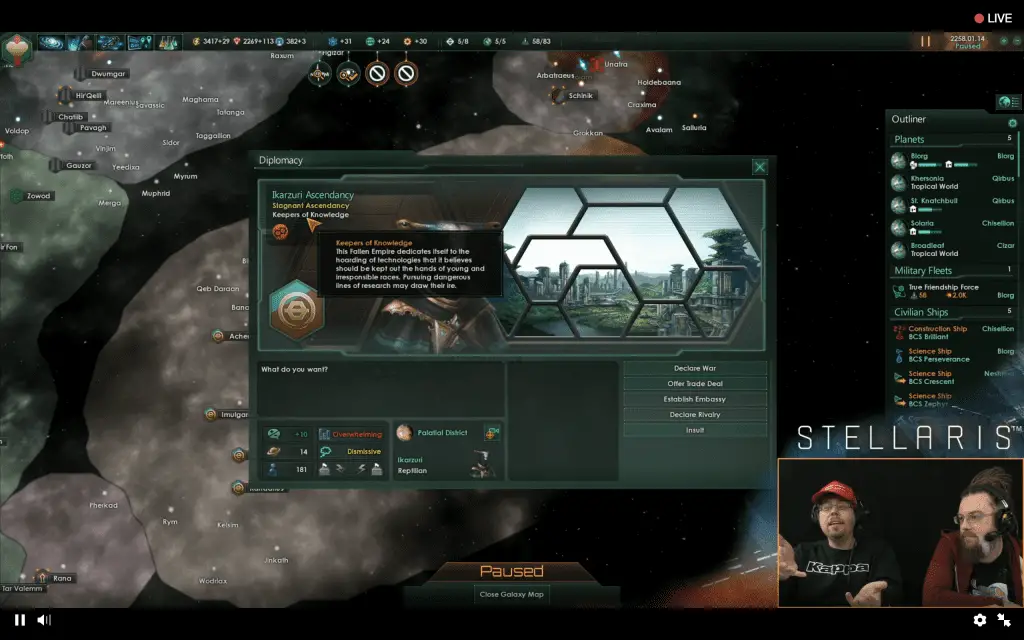 Twitch is hugely popular among gamers. Because it is the largest and biggers gaming streaming platform, it is the go-to platform for gamers all over the world. Player streamers who use Twitch include:
Pro player streamers
Non-pro player streamers
Entertaining streams
Pro players will stream for fun, to increase their fan base and to make money. It also allows their viewers to see them in a more rounded 3-dimensional light.
Non-pro players also stream for fun and to build their base. They will usually have far fewer viewers but there is the possibility of their being noticed and picked up by a sponsor.
Entertaining streams are pure entertainment. Entertaining streamers can get huge followings, sometimes even exceeding those of pro gamers.
Another category of the streamer is the publisher or game developer. The vast majority of game developers have their own Twitch channel.
They use it mainly to answer questions about their game, to podcast their audience or to get promotion for the game by having it streamed live.
Why do people watch other people playing video games online?
To the uninitiated, it may seem pretty strange for a person to want to sit there for hours on end and watch nother person playing a video game.
A large part of the appeal of watching a highly skilled player at work. To a gamer, this is similar to a basketball fan watching an NBA game?
Nobody asks why they are watching basketball rather than playing it. They obviously enjoy watching the advanced skill level of the players.
This is no different to watching online gaming played by professional gamers.
Twitch and other platforms also allow users the opportunity to interact with pro gamers through live chat. They also become a part of a vibrant community of people who love what they love.
What should I consider before becoming a Twitch or other platform videogame streamer?
If you want to create a successful video gaming stream you need to be a fun, engaging person.
You don't have to be a comedian, but you should have the ability to keep your listeners entertained and coming back for me.
In other words, you need to be able to sell yourself to your viewers, because they are your customers.
You have to realize that building up a channel from scratch is hard work. It will take a lot of grit, patience, and perseverance. You need to be a skilled gamer.
You also need to understand that there can be some nasty people online. You need to have thick skin.
The anonymity of the internet can embolden people to say the nastiest of things. If you retaliate in kind you will probably lose fans.
Conclusion
Twitch is the original live streaming gaming platform.
It remains the most popular platform among gamers but there are some newcomers that are hot on its tail.
We really like UStream, which is not as restrictive as Twitter in terms of content types allowed and yet provides similar functionality.
If you are wanting to stream from your Smartphone, we recommend either Mirrative or Periscope.
Another platform well worth checking out is YouTube Gaming, which provides tons of auxiliary gaming content.